I am the co-founder and CDO at CuffedUp, a company that creates accessories that style sleeves and keep them rolled. For this company, I…
- 
Designed the product
, overseeing the patent application process
- 
Designed packaging 
- Built the website (
cuffedup.com
)
- Created the brand guidelines including selecting colors and creating custom symbols
- Oversaw videographers, editors, and photographers
- Did some
video
and
photo editing
myself for quick turnaround projects, like ad campaigns
The challenge was to create a unisex brand, establish CuffedUp as a premium product, and reflect the company's mission to make fashion functional. 
About the Custom Font & Font Selections
The logo is a custom font I developed using a modern high-contrast sarif font. I used inspiration from Parisian fonts like Didot because of its rich history in fashion. Futura PT was selected as the primary font to balance out the traditional sarif logo. Futura brings an element of cool and appeals to a younger demographic.
Branding Applications

The best design is intentional design. I embedded the brand into the product itself using the elements on the bottom. CuffedUp needed a textured bottom to grip a shirt, and this was a great opportunity to brand the product.
Product Staging & Imagery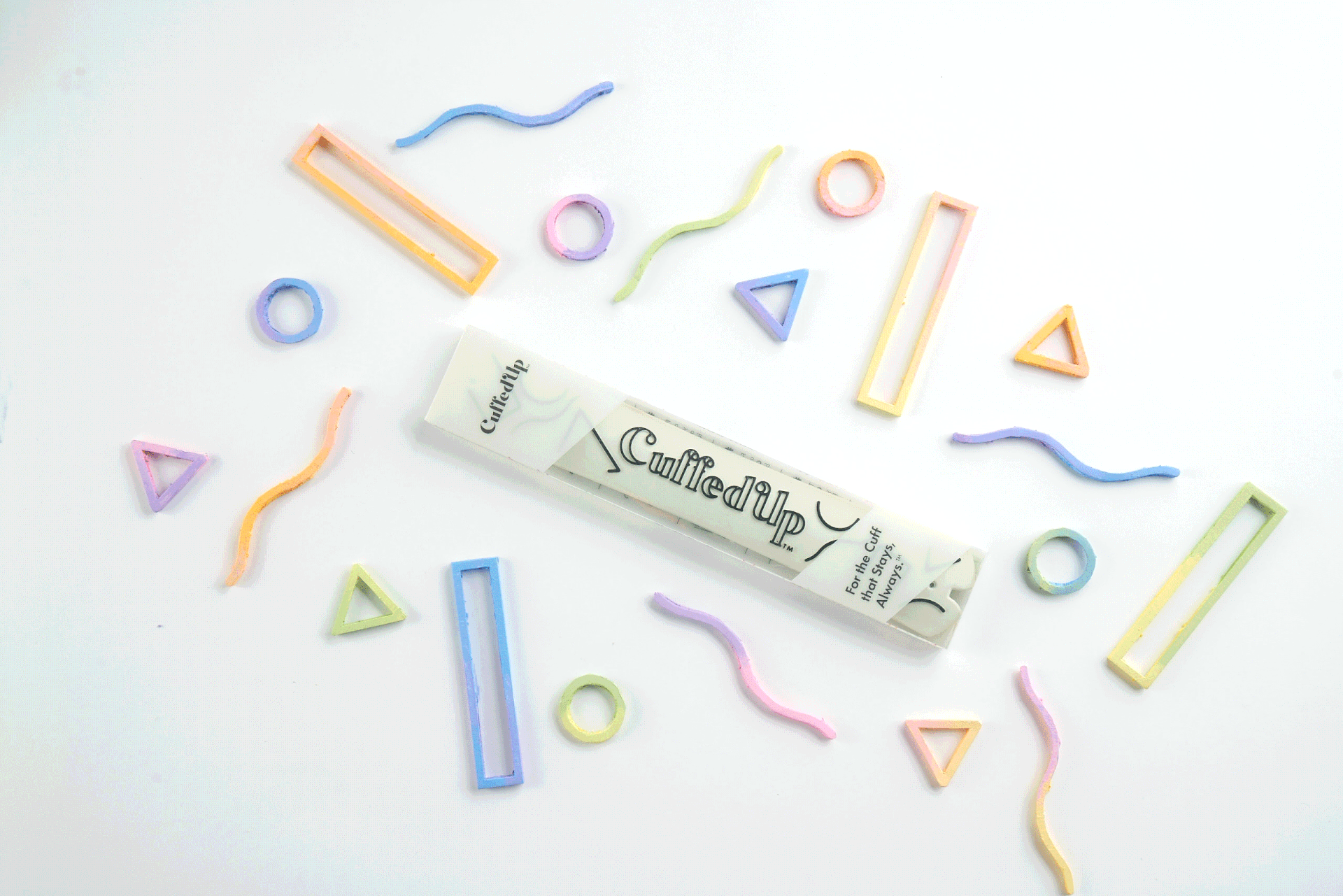 Video Application - CuffedUp Promo Video (Full Cut)
I storyboarded and directed the visual aesthetic for the promotional videos. One goal was to establish CuffedUp as a premium product to consumers and get the attention of luxury buyers. And it worked! The first stores to carry CuffedUp were luxury department stores (Stanley Korshak), custom clothiers, and high-end gift shops.
At the core of the video process is the goal to get a customer to click through and ultimately take action, like converting. In today's digital age, the first time someone is exposed to your brand is typically video (and second to that, imagery). CuffedUp's videos are clean and simple, just like the value prop of the product itself. A great designer will know the intangibles of a brand and devise a strategy to translate those ideas through every medium, including video.