Levi's Stadium Environmental Graphics
The following graphics were made for a scholarship partnership between my client Chegg and the 49ers Foundation in San Fransisco, CA. All graphics and content for the scholarship feature college interns at Chegg that are first generation college students.

The challenge was to create animations that catch the eye in a stimulating space where there is a lot to look at. My design used simple animation styles that emphasized subtle movement to catch attention while still being legible. 
Jumbo Screen Animations & Graphics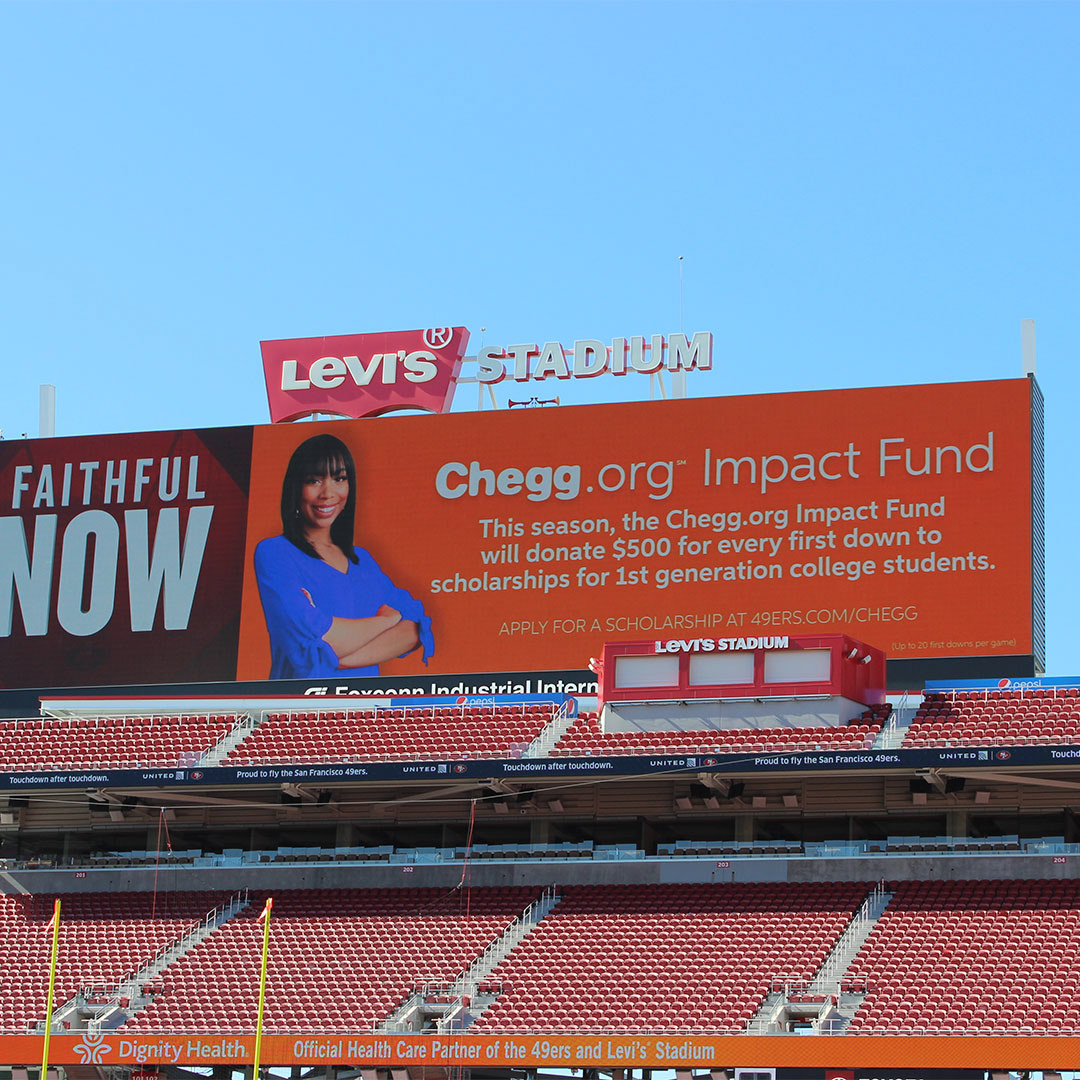 LED Banner Stadium Screens
IPTV Graphics around the Levi's Stadium
Google Ad Graphics to Promote the Scholarship